The Middle Temple Noticeboard is place for advertising items that may be of interest to our members, for example external CPD lectures, wigs and gowns for sale, social events, work experience opportunities, accommodation, etc. The Inn does not accept liability for the accuracy of these notices.
If you would like to advertise on the Inn's Noticeboard please contact us at members@middletemple.org.uk.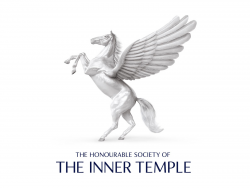 Paris Bar Exchange
Wednesday, 21st March 2018
An exchange programme for barristers of all four Inns of Court who have been in practice for up to 7 years offers the opportunity to spend the month of September doing a stage in Paris. Avocat members of the Paris Bar of similar seniority spend the month of July doing a stage in London.
The exchanges have been a great success, both in Paris and London.
The Bar of Paris with the Paris Bar School (EFB) offers the following stage to up to four Barristers:
An introductory seminar and other activities at the EFBA stage in an Avocat's offices, preferably specialising in the Barrister's field of practiceAttendance at hearings of both interlocutory injunction applications and criminal proceedingsVisits to the Palais de Justice, an administrative tribunal or the Conseil d'Etatwith some marshallingMeeting between young Avocats and Barristers and a receptionConducting a mock trial in the Palais de Justice before French judges
While candidates will be responsible for their own travel and accommodation, a lump sum of £750 will be payable by the Pegasus Trust.
Candidates for the exchange programme (who should be proficient French speakers) should apply by 18th May 2018 by Lettre de motivation in French with a CV in French and English plus a financial budget to:
Piers Gardner c/o Eamonn O'Reilly
The Secretary to the Pegasus Scholarship Trust
PHONE
020 7797 8210
EMAIL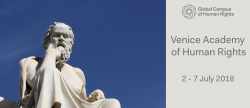 Venice Academy of Human Rights 2018
Wednesday, 21st March 2018
EIUC is glad to announce the launch of its 2018 Venice Academy of Human Rights, an international and interdisciplinary programme of excellence for human rights education, research and debate. It provides an enriching forum for emerging ideas, practices and policy options in the field of human rights. The Academy hosts distinguished experts to promote critical and useful research and innovation through the exchange of current knowledge. 
The 2018 Venice Academy of Human Rights will focus on "Migration, Mobility and Diversity: New Horizons for Human Rights". EIUC is honored to welcome back Professor François Crépeau, former U.N. Special Rapporteur on the Human Rights of Migrants from 2011 to 2017, current Director of the Centre for Human Rights and Legal Pluralism at McGill University, Canada and recently appointed 2017-2018 International Francqui Professor at Université catholique de Louvain, to the Monastery of San Nicolò which he will act as the Academic and Scientific Coordinator of the Academy.
Early Bird: 11 April 2018
Registration Deadline: 23 May 2018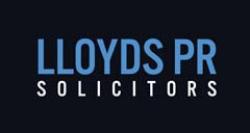 Criminal Paralegal Position
Tuesday, 20th March 2018
We are pleased to advertise for a new paralegal position starting immediately.
Lloyds PR Solicitors is a criminal defence firm which specialises in large complex cases. The practice is recognised by the Legal 500 for both crime and white collar crime.
The benefits of working at Lloyds PR Solicitors:
Starting salary of £18,000
Police station accreditation, with the opportunity for paid overtime
Smart phone for work
Regular training by leading QCs and counsel
Exposure to high profile cases and responsibility early on
The candidate must demonstrate the following skills:
A strong interest in criminal law
A good commercial awareness
Great people skills
Good analytical skills
Excellent communication skills (verbal and written)
Proactive and have the initiative/common sense to find solutions to problems independently
Ability to understand instructions and follow them accurately
Legal research
Ability to work under pressure
Organised and be able to prioritise
Strong work ethic
The recruitment process will involve an interview and an assessment.
The position will be based at our London office. We are a friendly firm and an equal opportunities employer.
If this position interests you then please email your CV to recruitment@lloydspr.com.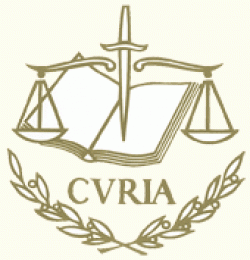 Traineeship at the Court of Justice of the European Union
Wednesday, 14th March 2018
An unpaid traineeship of approximately 3 months will be available in the Chambers of Judge Christopher Vajda at the Court of Justice of the European Union in Luxembourg from 7th January 2019 to 29th March 2019.
This is an opportunity to engage with EU law at the highest level and gain important experience of how it works in practice. Applicants should be able to demonstrate a knowledge of European Union law, have a reasonable command of French – the CJEU's working language – and, by the time they take up a traineeship, either hold a law degree (preferably 2:1 or above) or have successfully completed a law conversion course. Applications, consisting of a brief CV and a cover letter indicating why you would like to undertake a traineeship and future career plans, should be sent by email to Gabriella.Carta-Paganoni@curia.europa.eu by 30th April 2018.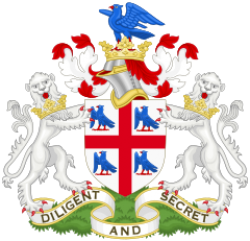 Research Assistant (Trainee) post at the College of Arms
Tuesday, 13th March 2018
The College of Arms, which is the official heraldic authority for England, Wales, Northern Ireland and most of the Commonwealth realms, is seeking to recruit a research assistant (trainee) for a period of six to twelve months. 
The successful candidate will learn how to deal with heraldic and genealogical enquiries arising from members of the public and various organisations, how to process applications for new grants of arms and about other work undertaken by the College. Upon completion of this training period, the candidate will be assessed with a view to appointment as an officer of arms.
If appointed, he or she will be able to run an independent heraldic and genealogical practice within the College generating his or her own income.  Further information on the post and the application process can be found on the College of Arms website. The application period starts on 19 March and ends on 8 April 2018.
Pages